Global Capability Centers (GCCs), also known as captives, have evolved from being mere cost-saving units to becoming sophisticated centers of excellence that drive innovation, strategic operations, and digital transformation for global businesses. Positioned at the confluence of global expertise and local talent, GCCs in India have played a pivotal role in redefining organizational capabilities, enabling business continuity, and fast-tracking digital transformation initiatives. As multi-dimensional hubs, they go beyond transactional tasks to offer value-added services like analytics, research, and design, becoming indispensable assets to their parent companies.
The leadership at these GCCs holds the baton of strategic influence, navigating a labyrinth of challenges that include talent management, regulatory compliance, and cultural alignment with parent entities, among others. It is this leadership that ensures seamless integration of a global vision with localized execution, creating a sustainable and scalable model for excellence. Recognizing the top 25 GCC Heads in India is not just a nod to their individual contributions but also an acknowledgment of the transformative impact these centers and their leaders have on the larger business ecosystem. Such a list serves as a benchmark for aspirational leadership, offering insights into best practices and operational brilliance, and thereby elevating the role and importance of GCCs in today's rapidly changing business landscape.
Also Read: State of Global Capability Centers (GCCs) in India 2023
(In Alphabetic Order)
---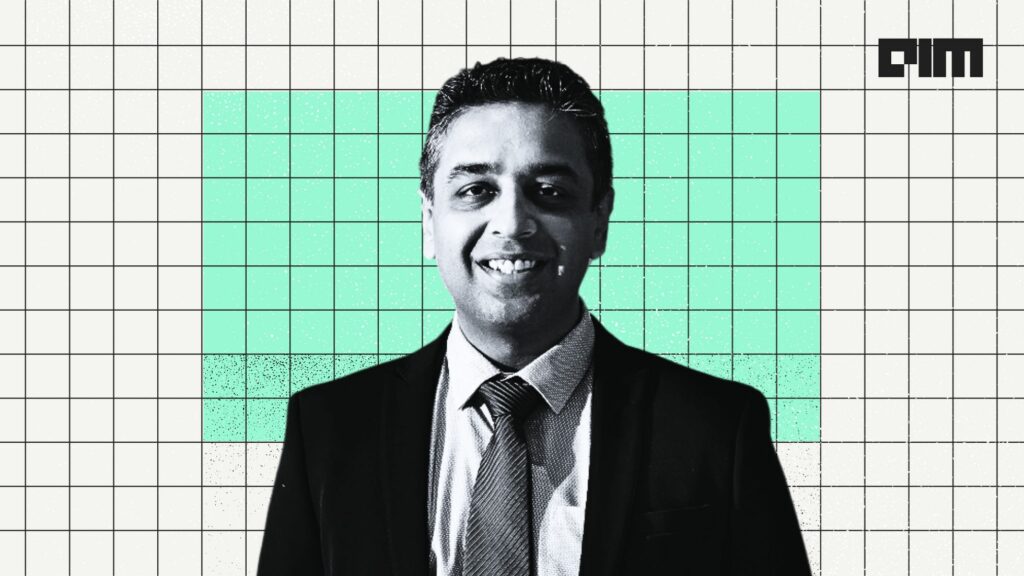 Swiss Re Global Business Solutions India
With a career steeped in two decades of global financial wizardry, Amit Kalra isn't just the Managing Director at Swiss Re group—he's the maestro conducting an orchestra of over 2,000 professionals spread across Bangalore and Hyderabad. In this expansive role, he doesn't just hit the right business notes; he composes whole symphonies of innovation, including the groundbreaking InsurTech Accelerator, while lending his expertise to the high tables of NASSCOM and the Swiss India Chambers of Commerce.
---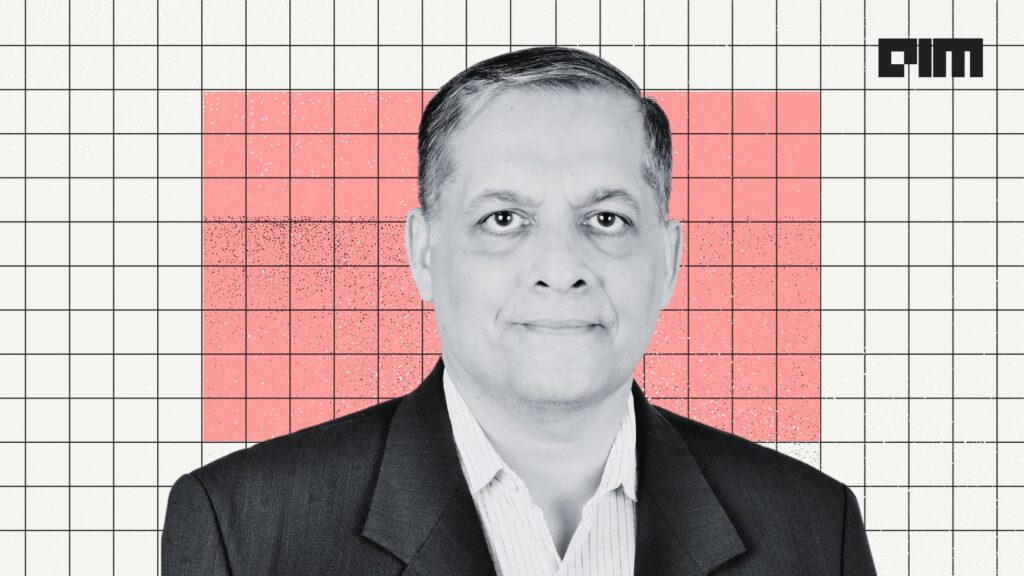 AGCO Corporation
Amit Talwar, the virtuoso of digital transformation, wears multiple hats as the Director of IT and Center Head for AGCO Corporation's Digital Capabilities Center in India. From his control tower, he orchestrates a global symphony that harmonizes IT with fields as diverse as Precision Agriculture and Supply Management, all tuned to the key of Farmer-Focused Solutions. Before leading this multi-disciplinary ensemble, he honed his skills for 15 years at John Deere's IT Global Capability Center, making him a maestro with a repertoire that spans over a quarter-century and is backed by academic credentials from Pune Institute of Computer Technology and NMIMS, Mumbai.
---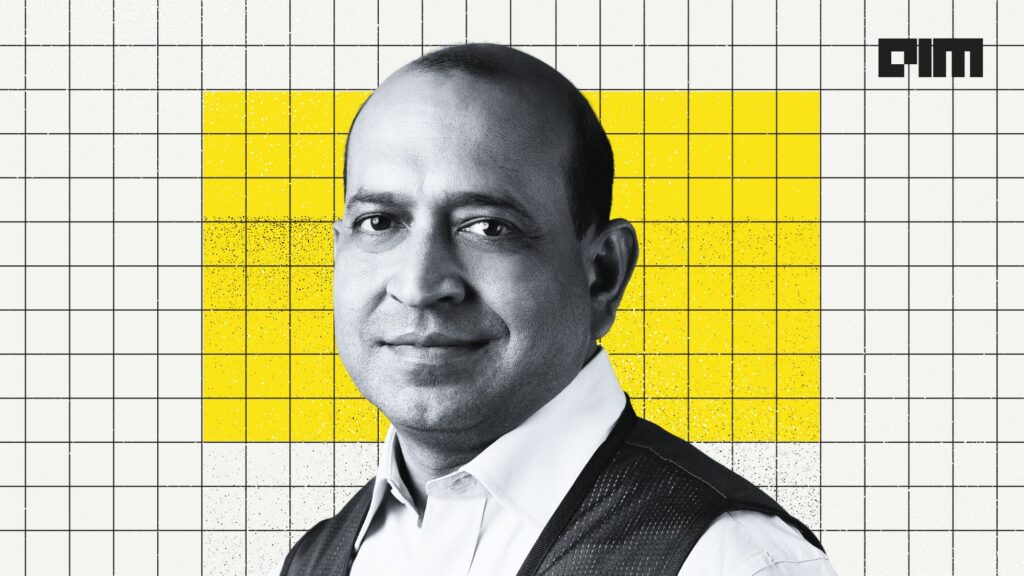 Lowe's India
Ankur is the hands-on tech leader at the helm of Lowe's India, where he focuses on making home improvement easier for customers around the world. With over 20 years of experience at major tech companies like Wipro, Infosys, and Target, he brings a practical approach to IT operations and infrastructure, ensuring that the company's tech is as reliable as it is innovative. His educational background, with engineering and management degrees from respected Indian institutions, gives him a balanced perspective on both technology and business.
---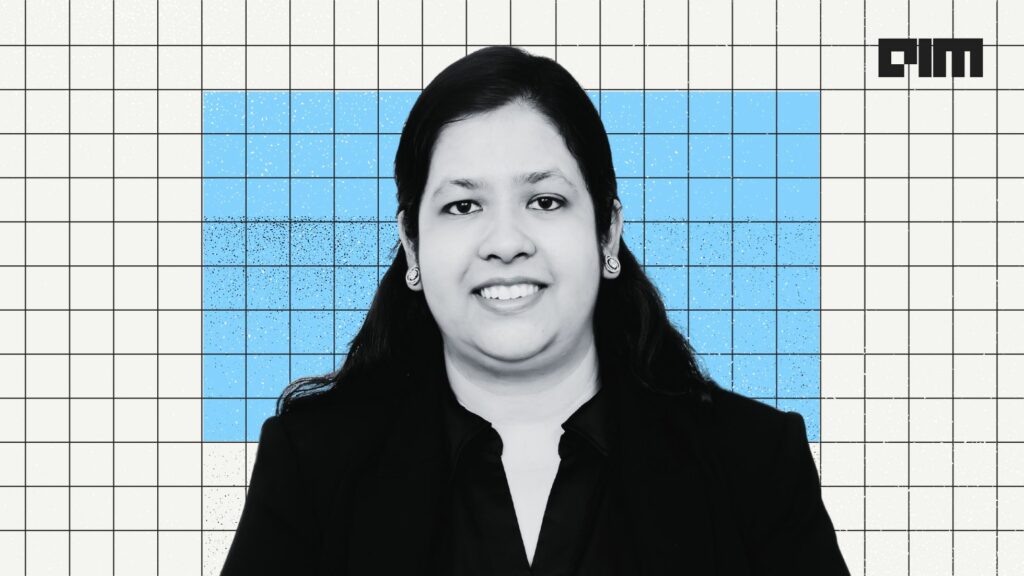 Anuprita Bhattacharya
Merck IT Centre (MITC), India
Anuprita is the steady hand guiding the Merck IT Centre (MITC) in Bangalore, leveraging her 17 years of industry experience to tackle complex challenges, especially during times of change. With a focus on building and sustaining Merck's global capability center, her leadership spans both tactical and strategic decisions, fostering a work environment that keeps employee engagement at its core.
Rooted in a background in Human Resources, Anuprita knows the value of a "people-first" culture, a principle she's applied at other major companies like Beckman Coulter and General Motors. With her data-driven approach, she has an uncanny ability to anticipate challenges and make informed decisions, making her an invaluable asset to the organization.
---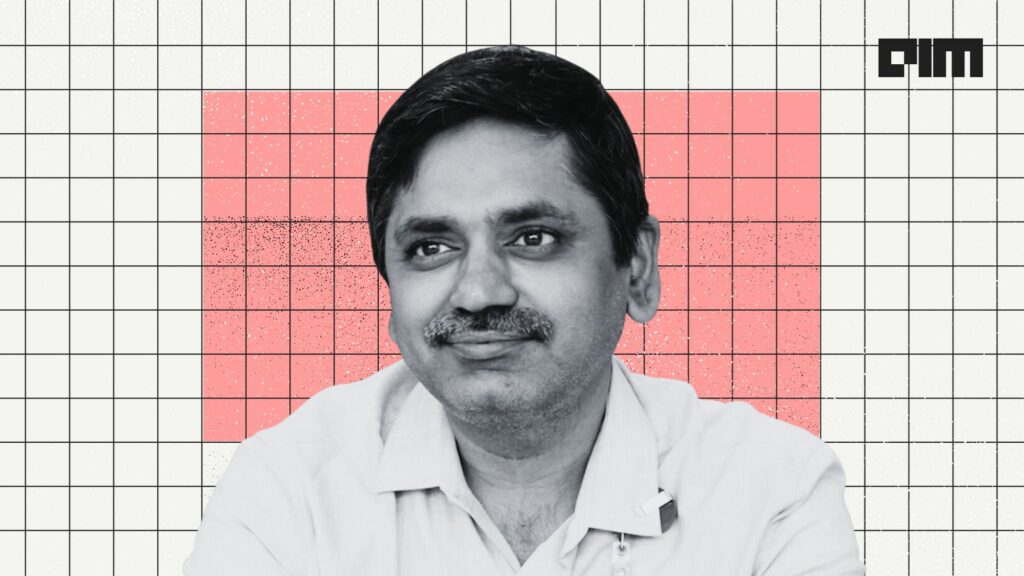 Walmart Global Tech
As the Senior Vice President and Country Head, Balu plays a pivotal role in translating Walmart Global Tech's vision into reality in India. His mandate is ambitious but clear: foster a culture of innovation that directly benefits Walmart's diverse clientele and workforce.
Overseeing a range of enterprise capabilities, from building to deployment, he ensures that his teams are not just keeping up with the tech curve but are ahead of it. His leadership style is hands-on, focusing on the details while never losing sight of the bigger picture. This combination has made him adept at nurturing high-performance teams that are as excited about the future of retail as he is.
---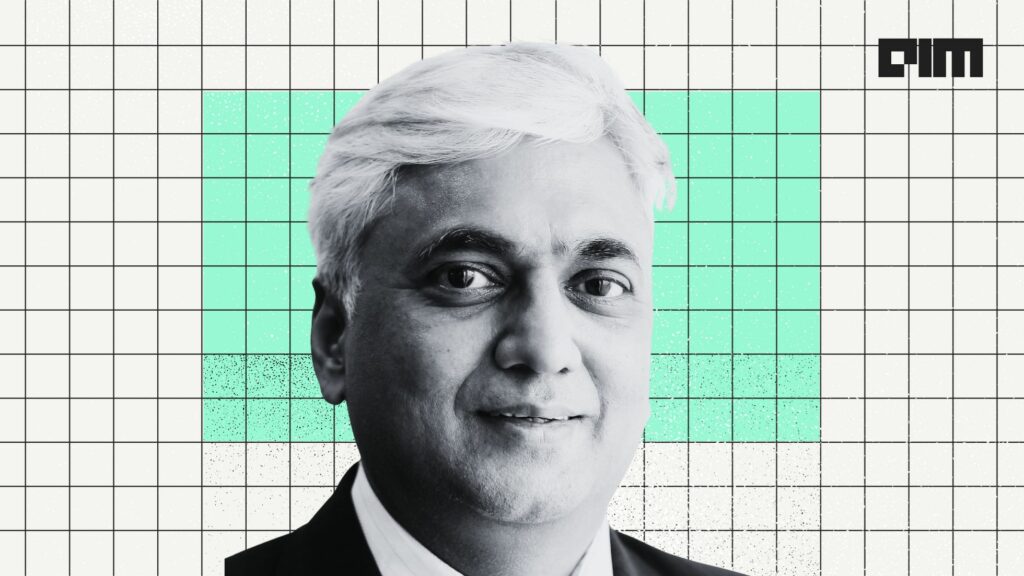 Allstate India
Chetan Garga brings to Allstate a potent mix of technology savvy, operational leadership, and deep expertise in financial services. Since joining the company in 2012, he's been a driving force behind its recognition as 'Best Employer India' and one of the 'Best Workplaces for Women,' accomplishments that mirror his leadership ethos.
With three decades of cross-industry experience, including more than 15 years focused on technology solutions for global financial markets, Chetan is no stranger to the challenges and opportunities of setting up multinational operations in India. Prior to Allstate, he held a key role at SunGard and has shared his insights as a visiting faculty member at IIM Bangalore, making him a well-rounded leader committed to both corporate excellence and educational outreach.
---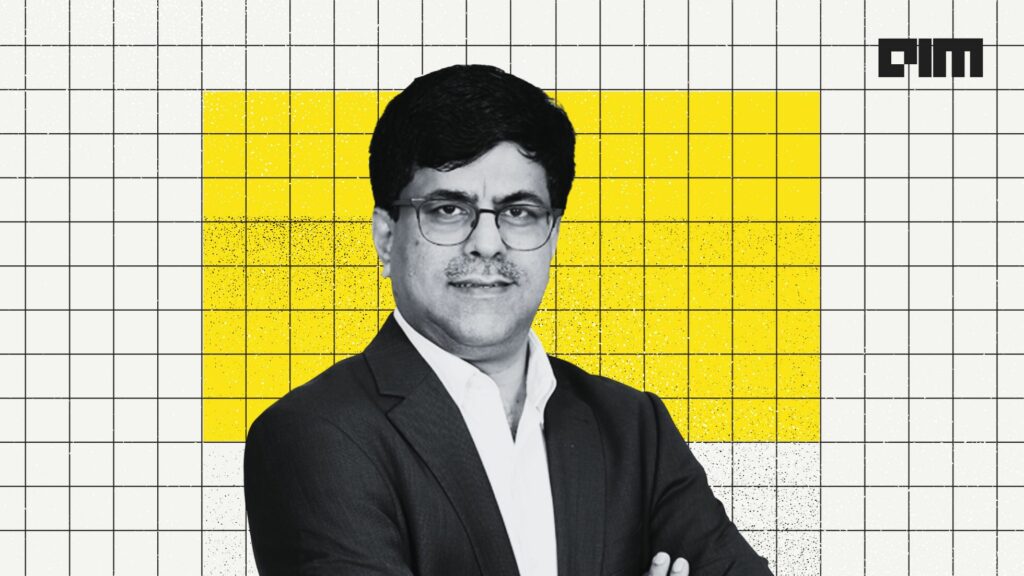 Renault Nissan Technology & Business Centre India
Debashis Neogi's automotive journey spans an impressive 35 years, punctuated by leadership roles at industry giants like Bajaj Auto and General Motors. Currently at the helm of Renault Nissan Tech as Managing Director, he oversees a formidable team of over 9,500 professionals across campuses in Chennai, Bengaluru, and Hyderabad.
His multifaceted career has seen him excel not only on home turf but also in Europe and Japan, mastering everything from Powertrain Engineering to Project Management. With academic credentials in Management Science and Mechanical Engineering to back his hands-on experience, Debashis is a seasoned leader whose vast expertise has contributed to the automotive industry's evolution.
---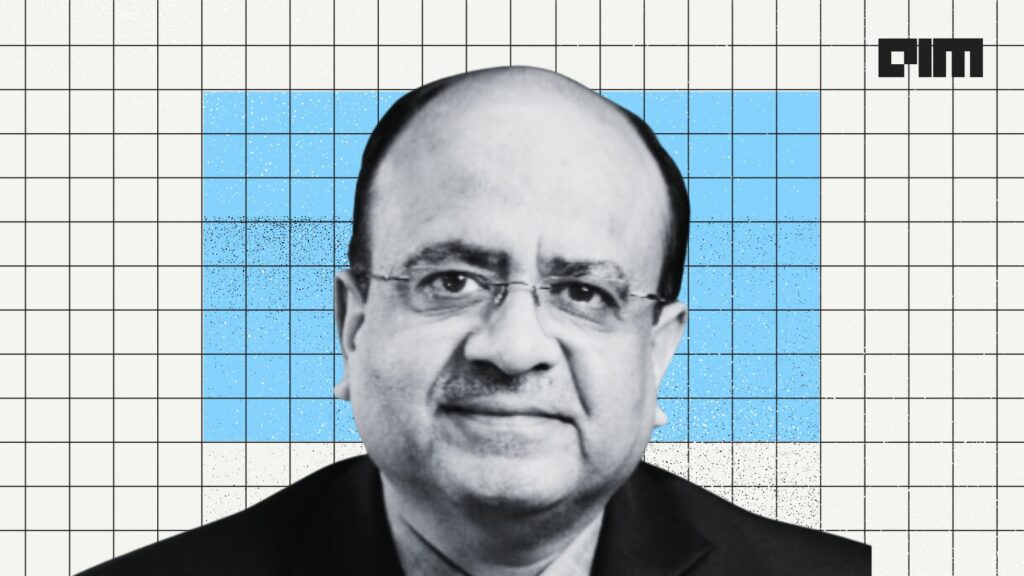 J.P.Morgan Services India
Deepak Mangla, as the CEO for J.P. Morgan's Corporate Centers in India and the Philippines, is a key figure in shaping the company's global delivery framework across Technology, Operations, and corporate functions. His centers serve as linchpins for enhancing organizational competitiveness, marked by excellent service and rapid transformations.
With more than 30 years of multi-sector experience, Deepak is a seasoned leader who specializes in driving large-scale changes and fostering high-performing teams. Before steering J.P. Morgan's ventures, he guided HSBC's Technology and Services division in India and has been an influential voice in NASSCOM, focusing on skill development and environmental sustainability.
---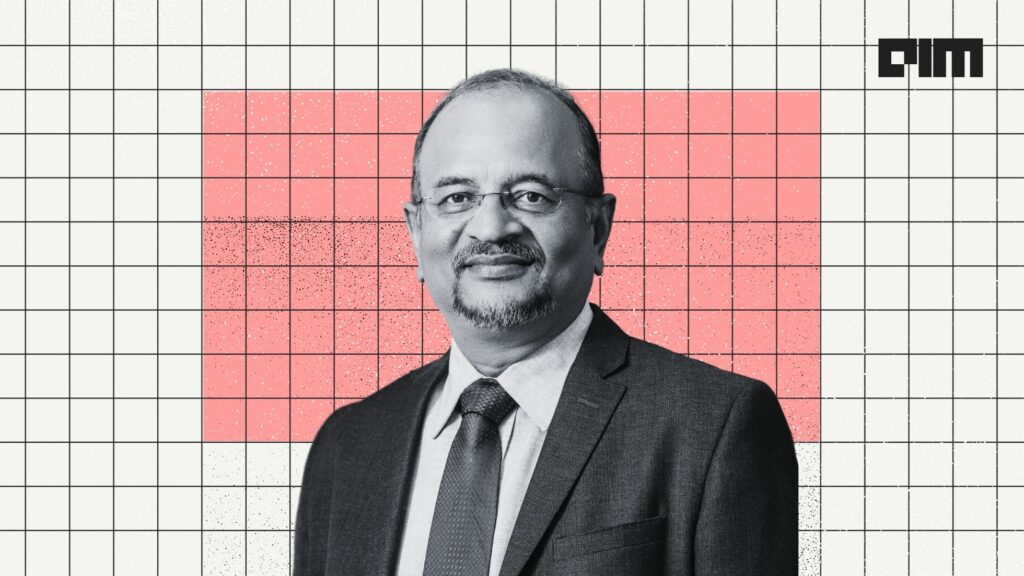 Siemens Healthineers Development Center
As the Executive Director of Siemens Healthcare Pvt. Ltd., Dileep steers the Siemens Healthineers Development Center, a powerhouse in the field of precision health solutions with operations in India and Slovakia. In fact, the India center stands as the largest technology hub for Siemens Healthineers outside Germany.
Dileep brings to the table not just strategic thinking but also a knack for building high-performing global engineering teams that span India, the US, Europe, and China. A master's graduate from the prestigious Indian Institute of Technology Madras, Dileep is deeply committed to technological innovation, holding three U.S. patents and maintaining a laser focus on enhancing customer impact and business outcomes.
---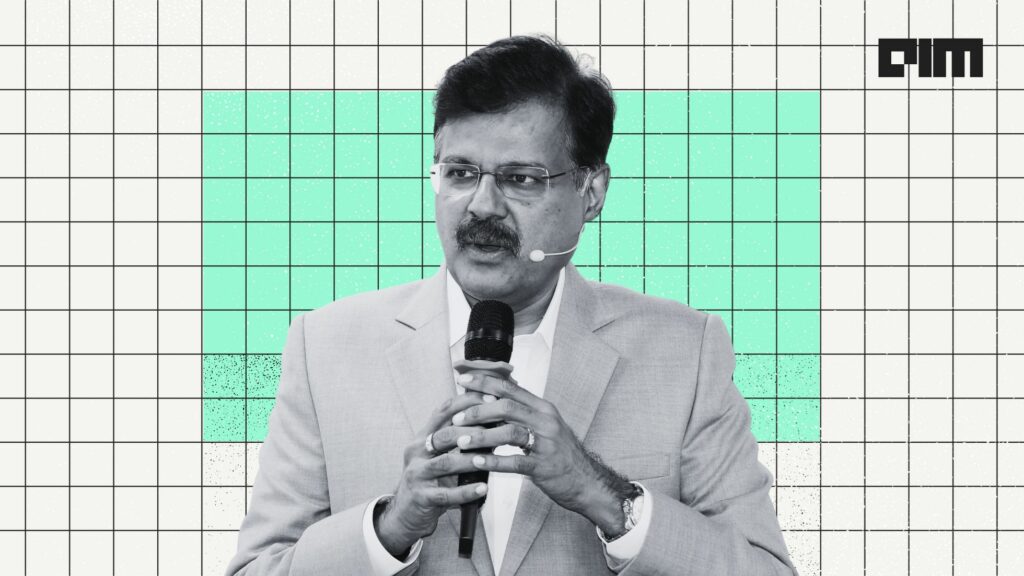 ABB Global Industries Services
With three decades at ABB under his belt, GNV Subba Rao wears multiple hats with aplomb. As the Global Head of Operation Centers for the Process Automation (PA) business area, he's also a core member of PA's global leadership team and serves as the location head for ABB Innovation Center, the group's largest engineering and technology hub.
His career has been a rich tapestry of roles, covering an array of products, projects, and divisions at ABB, before transitioning to global leadership roles that span engineering, operations, R&D, manufacturing, and distribution. An alumnus of UVCE Bengaluru in electrical and electronics, GNV is not just a corporate leader but also an active participant in global research events and a key member in various trade and business associations.
---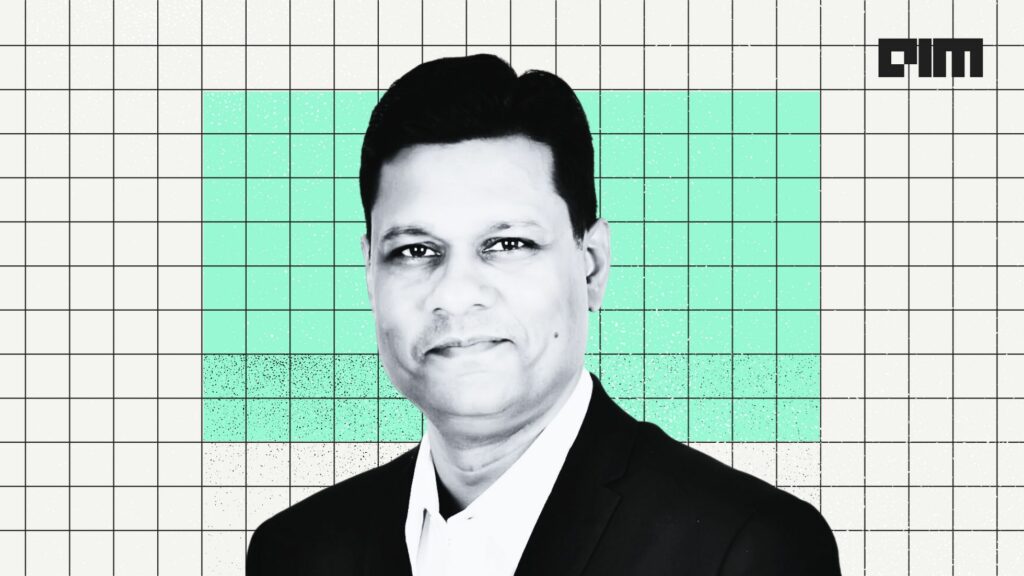 JCPenney India
With a diverse background spanning 22 years in strategy, operations, transformation, and customer experience, Kaushik is a seasoned professional with expertise in Retail, Fintech, Financial Services, and Consulting. His journey includes key leadership roles at established organizations such as Kabbage Inc, Target, IBM, GE, and most recently, Giant Eagle GCC, where he spearheaded the global business operations and analytics transformation.
Currently serving as the Managing Director for JCPenney Bangalore, Kaushik is at the helm of innovation and transformation strategy, enriching the company's strong culture. Educated in Genetics & Molecular Biology at Presidency College Kolkata, he has been a Bangalore resident since 2006. Alongside his professional endeavors, Kaushik cherishes family life with his wife Baishakhi and daughter Aarohi, with whom he enjoys long drives and enriching weekends.
---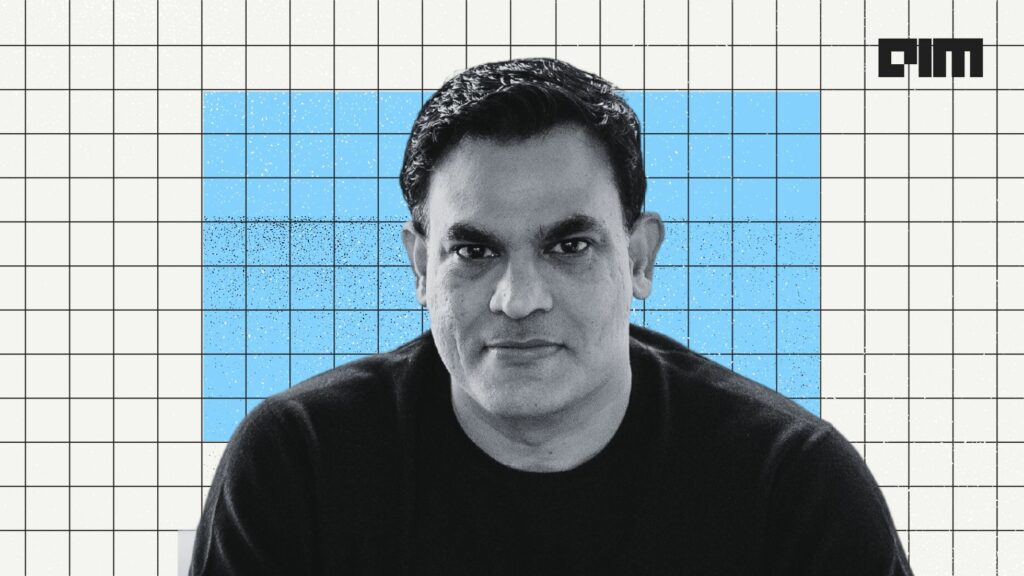 Providence India
As the linchpin of Providence's healthcare global innovation center in Hyderabad, Murali Krishna is laser-focused on pioneering information services, products, and solutions that align with Providence's global health mission. With a quarter-century of leadership experience under his belt, gained from tenures at tech giants like Microsoft and GE, Murali has been a vanguard in digital transformation and technology integration—most notably, laying the groundwork for GE's IT operations in India.
Beyond his business acumen, Murali is a dedicated advocate for social causes, particularly gender diversity and mental health in the corporate landscape. His efforts haven't gone unnoticed; he's a decorated leader, boasting awards such as the Leadership Award for IT Excellence, Business CIO Award, and even a Presidential nod for his community service.
---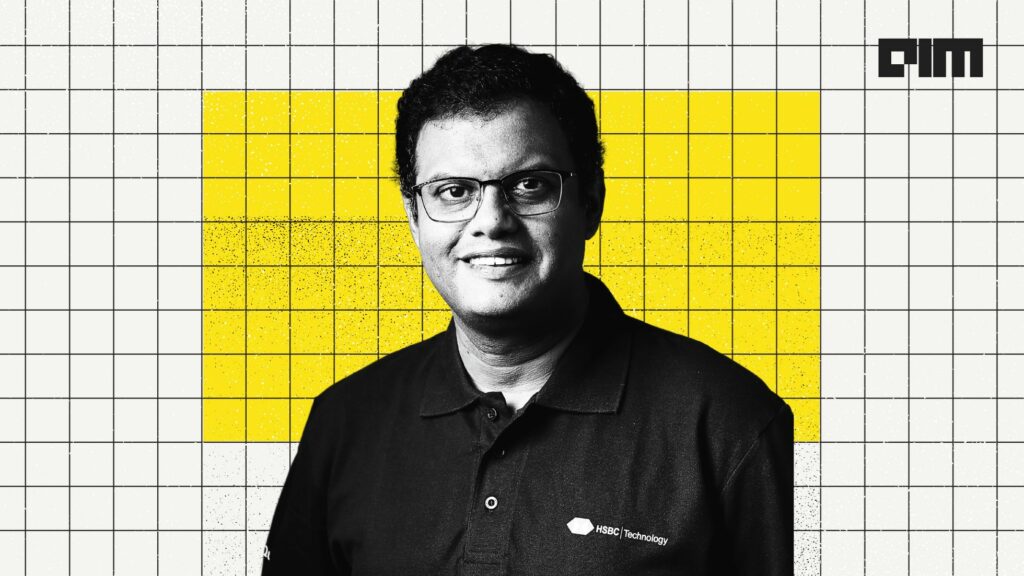 HSBC Technology India (HSDI)
As the CEO & MD of HSBC's SDI legal entity in India and the lead local board member, Pradeep stands as a multifaceted leader, wearing the hats of both GCC Head for HSBC's Technology Centres in India and the bank's global go-to executive for technology resourcing partnerships. In his role, Pradeep's purview spans the gamut from corporate finances to human resources, process management, and legal intricacies, making him the central hub connecting the board of directors with the company's operations in India. Not just an organizational linchpin, he is also the public persona representing the HSDI legal entity in the country.
Before his current role, Pradeep showcased his tech-savvy leadership as HSBC's Global Chief Information Officer for the Data & Analytics Technology function. There, he led a global team and played a pivotal role in realizing the bank's data ambitions and strategic technology objectives.
---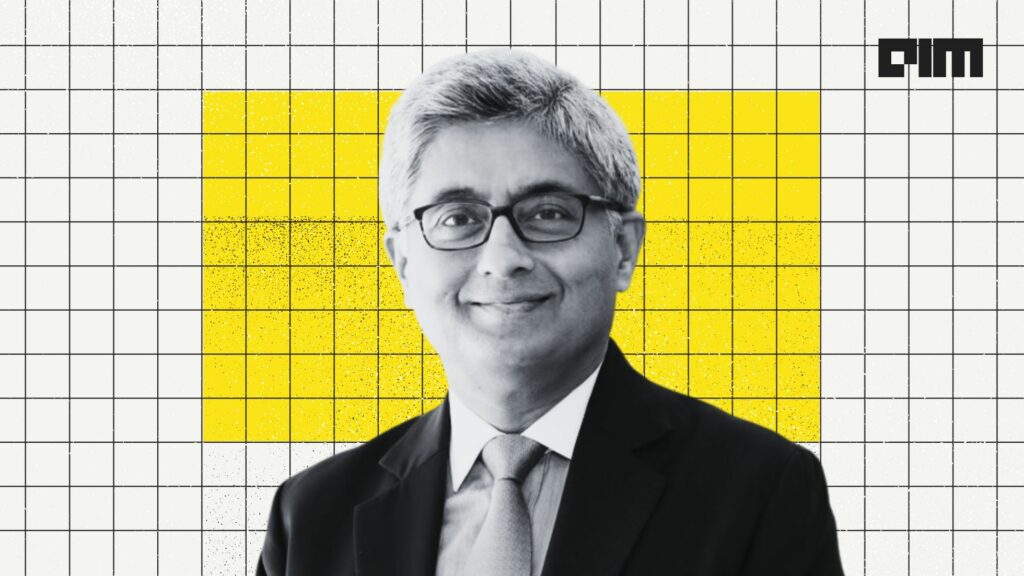 NatWest Group
Punit wears multiple hats as the Head of International Hubs at NatWest Group, steering the ship for operations in both India and Poland. Beyond overseeing strategies and delivering solutions, he's a vocal proponent for workplace diversity and inclusion, heading up the India Diversity and Inclusion Council as well as the NatWest India Foundation. Before stepping into this role, Punit channeled his tech expertise into transforming the India Technology business into a center of excellence for the NatWest Group.
His background is a tapestry of high-impact roles; a former CIO at JPMorgan, Punit has also held executive positions at Citibank, Mphasis, and GE Capital Services. Known globally for his adept transformational and enterprise leadership within the financial services landscape, Punit has a knack for leading organizations through complex global challenges—driving meaningful changes, developing capabilities, and fostering talent. He's not just a leader within his company; he's an industry influencer, having chaired the NASSCOM GCC Council from 2021-2023 and continuing as a current council member.
---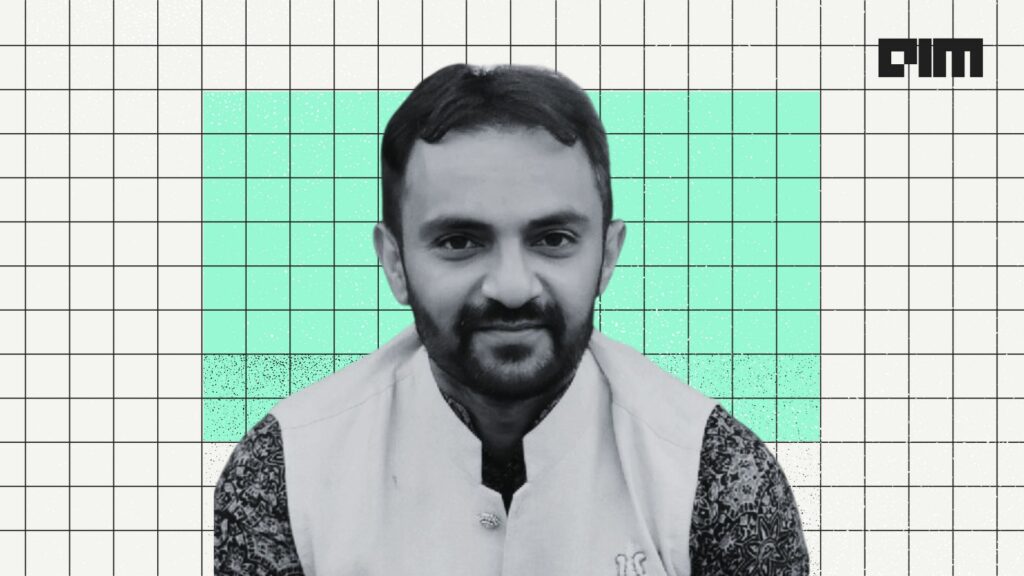 AB InBev India
Joining Anheuser-Busch InBev's Global Capability Center in India in 2018, he initially revolutionized Payment-on-Time operations across Europe. His knack for transformation didn't go unnoticed, earning him a Director position by April 2019 where he led Procure-To-Pay and Reporting operations. Unafraid of breaking silos, Sanjeev's versatile leadership style allowed him to jump from finance to tech, taking charge of the Digital Solutions organization in 2020. There, he built an in-house digital powerhouse, developing scalable financial products that have gone global.
Currently, as the head of AB InBev GCC, Sanjeev is the operational cornerstone, overseeing Global Business operations and optimizing various facets from finance to digital solutions. His multidisciplinary expertise makes him a key asset, ensuring that AB InBev GCC doesn't just succeed but excels in a competitive marketplace.
---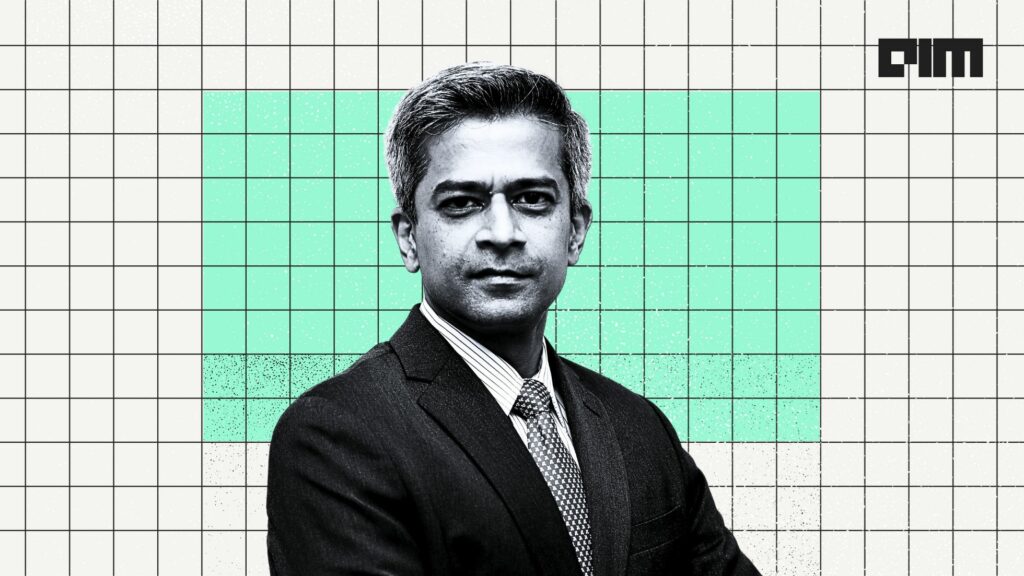 American Express
Since stepping into the leadership role in 2018, Sankara has transformed American Express's 1600-strong Credit & Fraud Risk (CFR) Center of Excellence (CoE) in India into a talent-rich powerhouse. This isn't just any team; it's a strategically vital cog in American Express's industry-leading performance and a hotbed for innovation. Known for his hands-on and inclusive leadership style, Sankara doesn't just manage teams—he cultivates leaders, making him a trusted figure within the company.
His journey with American Express is a tale of ascending responsibility that started in 1998, involving various pivotal roles both in New York and India. His cumulative experience and insights have not only made him a versatile asset but also cemented his legacy as a people-first leader, driving success and innovation at every turn.
---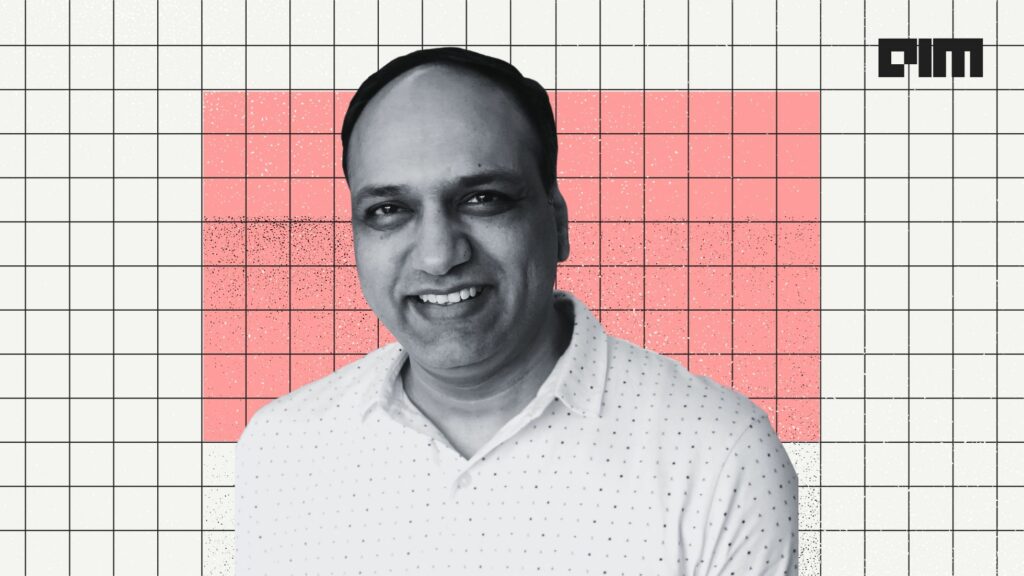 Deliveroo
With deep-rooted expertise in technology and engineering, Sashi Somavarapu serves as the Vice President of Engineering and Country Head for Deliveroo India. Leading the India Development Centre (IDC) in Hyderabad, the company's largest facility outside its London headquarters, Sashi has been instrumental in scaling the tech team to over 100 employees since his arrival in 2021.
During his tenure, Sashi has championed key strategic initiatives that have fueled Deliveroo's global operations and performance. His contributions extend to elevating the platform's technology capabilities and user experience, positioning the company for robust growth and enhanced competitiveness.
---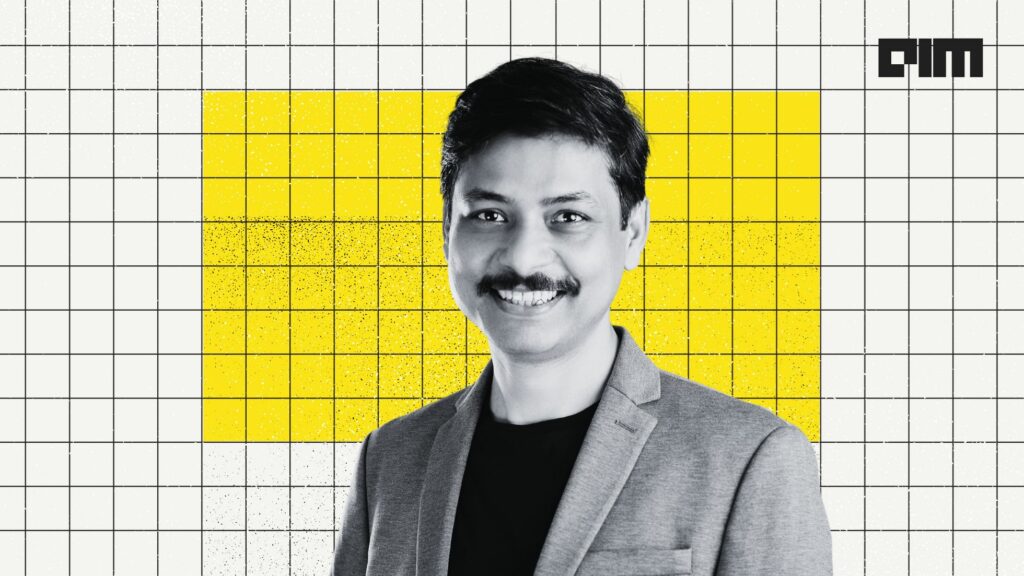 Intuit India
Serving as Intuit India's Site Leader and Vice President for Product Development in the Go-To-Market Technology division, Saurabh Saxena has ascended from his initial role as a staff software engineer to overseeing a 1600+ strong team focused on addressing pressing financial challenges for customers. Known for his emphasis on results and talent development, Saurabh has nurtured high-impact engineering teams committed to innovation and customer focus.
Under his stewardship, Intuit India has not only been acknowledged as a top workplace but has also received accolades for its LGBT+ inclusion initiatives and its distinction as one of the premier organizations for Data Scientists. Earning the title of one of India's Most Trusted Leaders for 2023 by the Great Place To Work® Institute, Saurabh has also been honored as a 'Visionary Leader' in the AI100 awards by Analytics India Magazine in 2023.
---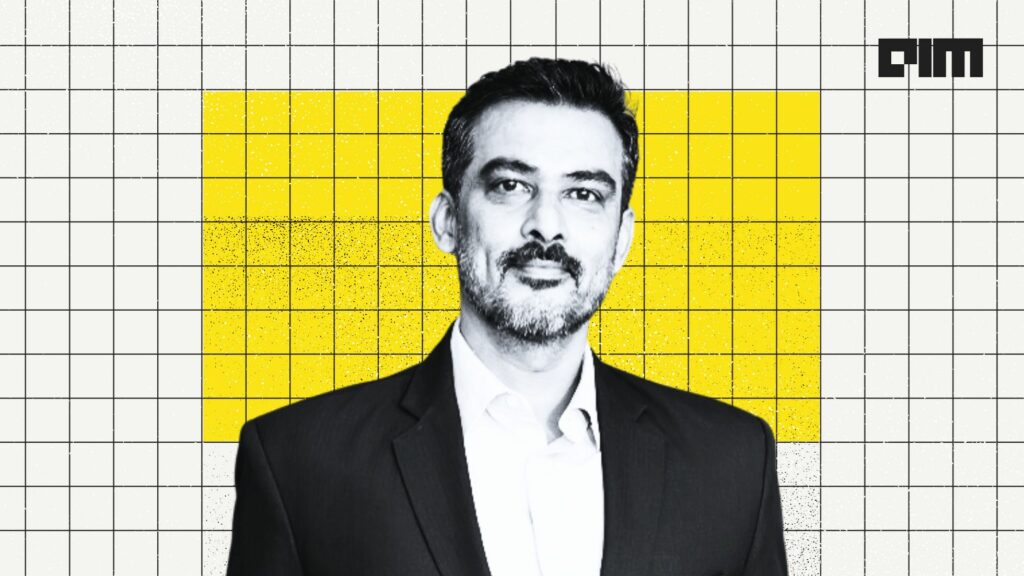 Fiserv
As President of Global Services at Fiserv, Srini oversees an expansive team of over 8,000 engineers, focused on delivering next-level fintech and payment solutions. He also serves as the Global Practice Leader for Implementations, fine-tuning client responsiveness and operational efficiency. Srini's earlier roles include influential stints as Head of Technology at First Data, and various leadership positions at JP Morgan Chase, making him a seasoned strategist in technology and innovation.
Recognized as an industry leader, Srini brings nearly 30 years of experience to the table. He's not just a veteran but a transformative force in the sector, evident from his nomination to Nasscom's National Capability Centre Council. Whether it's tech trends, global capability centers, or leadership, Srini's insights are highly sought after, making him an active contributor and speaker in numerous industry forums.
---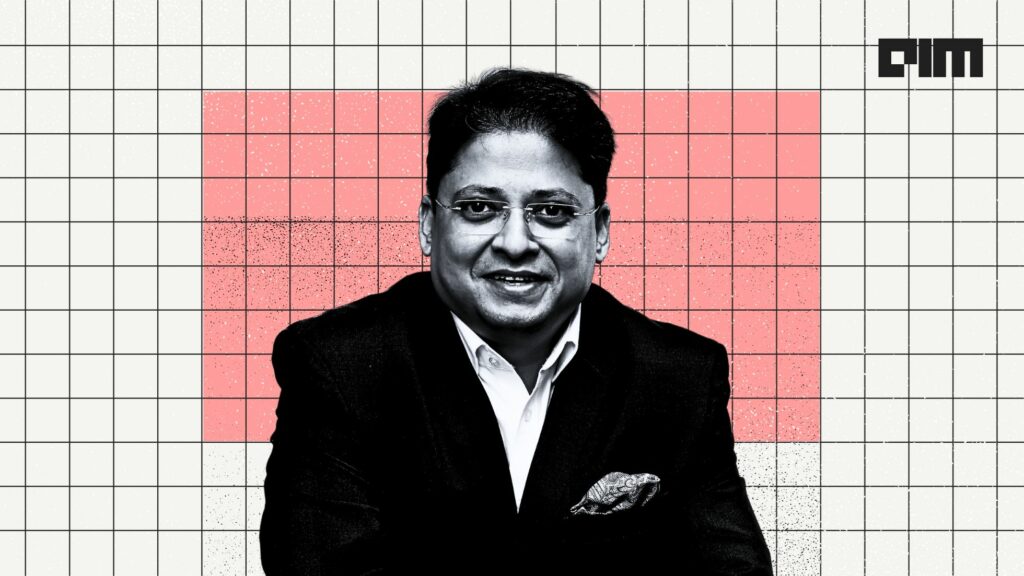 Tesco Business Solutions
As the current CEO of Tesco PLC's Global Business Solutions division, Sumit is a luminary in strategizing and executing global business services models for top-tier organizations. He also sits on the board of Tesco's joint venture with Trent Hypermarkets under the Tata Group. Before his tenure at Tesco, he was the Managing Director at British Telecom (BT), where he was the architect of BT's Global Business Services model.
Sumit's reputation as a strategic thinker is well-earned, with a track record of leading organizations through transformational change encompassing people, processes, and digital strategies. His impact has not gone unnoticed, as evidenced by accolades like CEO of the Year in India, Amity University's "Corporate Leadership Excellence Award 2023," and BT's "Hero Award." With years of experience and a focus on organizational benefits, Sumit stands as a dominant force in the global business landscape.
---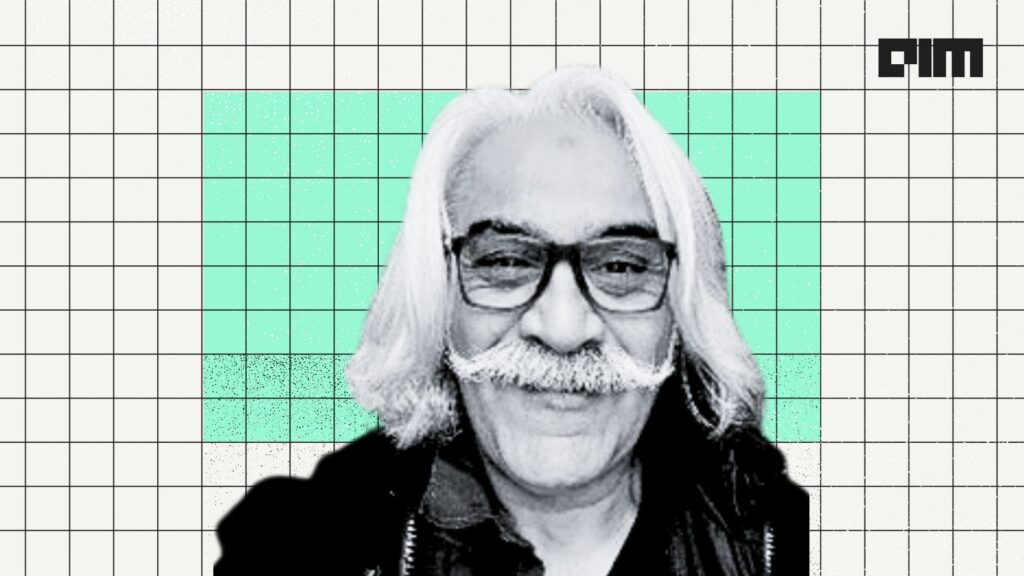 Shell Business Operations
With a career spanning 30 years, Sundeep is a seasoned business leader whose acumen stretches from Brand Marketing and Sales to Channel Management and Business Operations. He has lent his expertise to renowned brands such as Shell, Titan, Tanishq, Wills, and United Colors of Benetton, and has been instrumental in launching three successful startups and leading an organizational transformation. Currently, as the General Manager and Head of Shell Business Operations Centre in Bangalore, he oversees the Global Capability Center, focusing on Software Engineering, Digitalization, Data Science, Information Risk Management, and IT infrastructure for the global businesses of the Shell Group.
Prior to his current role, Sundeep spearheaded the startup team at Shell to establish an urban-centric network of fuel stations in India, operating both fuel and non-fuel retail businesses. His 17-year tenure with Shell epitomizes his abilities to identify strategic growth sectors, forge fruitful alliances, and cultivate high-potential teams. His leadership has consistently translated into impactful growth and innovation for the organizations he has been part of.
---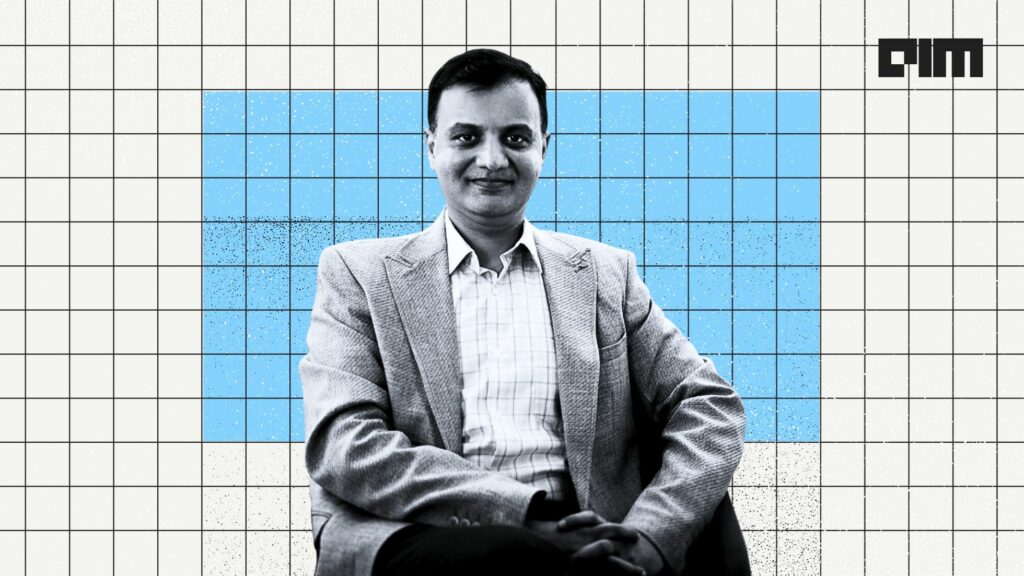 Rakuten India
As the CEO of Rakuten India, Sunil Gopinath oversees the global product and innovation center for the Rakuten Group, Inc., steering the expansion of the product and technology portfolio across Rakuten's diverse global businesses. In addition to this, Sunil is at the forefront of incorporating data sciences and AI into Rakuten's global product ecosystem. He also helms Rakuten's Enterprise SaaS Business in the APAC region and took on a directorial role at Twid's board in 2022.
Before joining Rakuten, Sunil played a key role in building and scaling Flipkart's Marketplace Division. His extensive career also includes leadership stints at tech giants like Intel and Qualcomm, where he led innovation initiatives in areas like mobile technology, wearable devices, and location-based services. An influential industry figure, Sunil has been nominated to NASSCOM's esteemed GCC Council for the 2021-2023 term and acts as an advisor to multiple startups as well as a global leadership coach.
---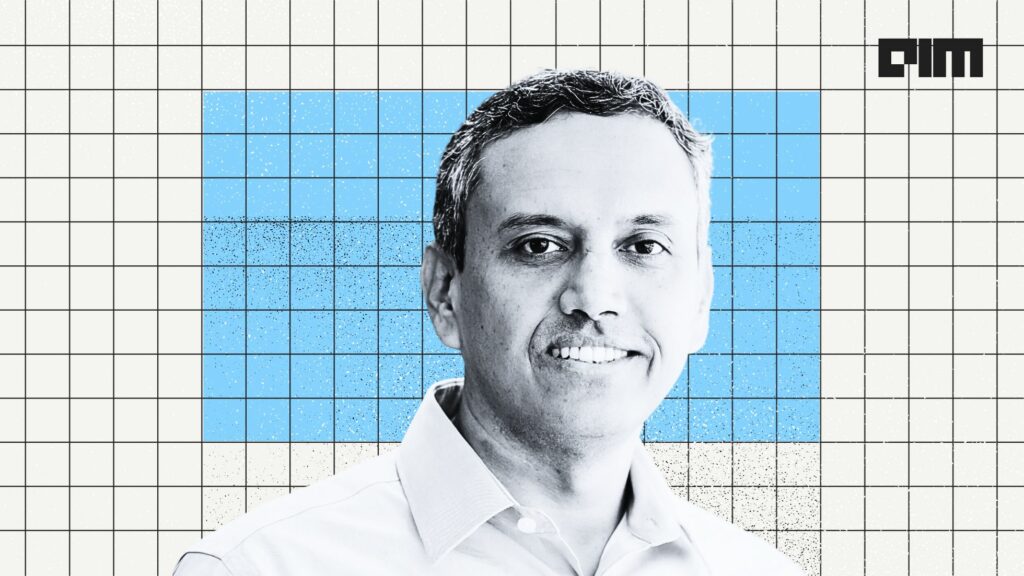 Verizon India
As the India Head of Verizon, Vijay is at the forefront of transforming the center into a strategic development hub, an innovation incubator, and an attractive workplace for tech talent. Since joining Verizon India at its inception in 2001, he has concentrated on organizational initiatives, such as talent transformation, innovation through intrapreneurship, and building synergies with startups, academia, and industry peers. He's also responsible for driving a high-performance, diverse, and inclusive culture within the organization.
A holder of a Master's Degree in Computer Applications from Bharathidasan University, Trichy, Vijay is also an inventor with two patents to his name. In addition to serving on Verizon India's CSR Committee, he is a prolific contributor to various publications and an active member of the NASSCOM industry forum. His leadership ethos centers on empowerment and leading people through transformative changes.
---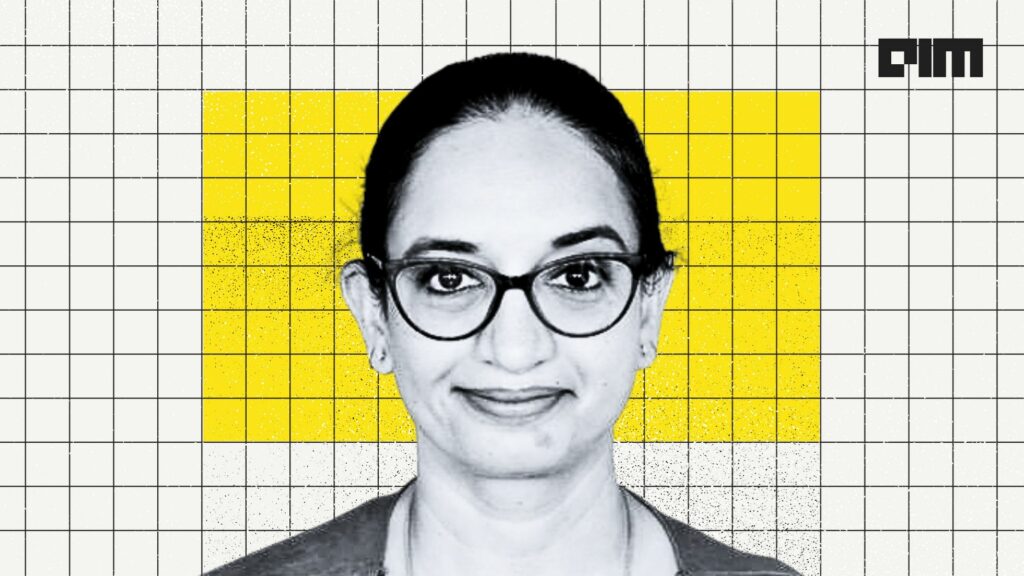 Cummins
As the head of the Global Capability Center at Cummins, Cummins Global Services & Analytics for over five years, Vijayata Nath also oversees Supply Chain Services across North America, APAC, and India. With more than two decades of diversified experience spanning Banking and Financial Services, supply chain, business operations, and service delivery, Vijayata is a leader focused on innovation and customer satisfaction. Her dynamic leadership style prioritizes the investment in talent, driving purpose-led initiatives that create value-first organizations centered on customer needs.
Vijayata is a staunch advocate for ethical leadership and is committed to personal and organizational growth. She believes in the transformative power of purpose-driven innovation and has a particular focus on people development as a tool for achieving excellence. By leading by example, she instills a culture of integrity and continuous improvement within her teams.
---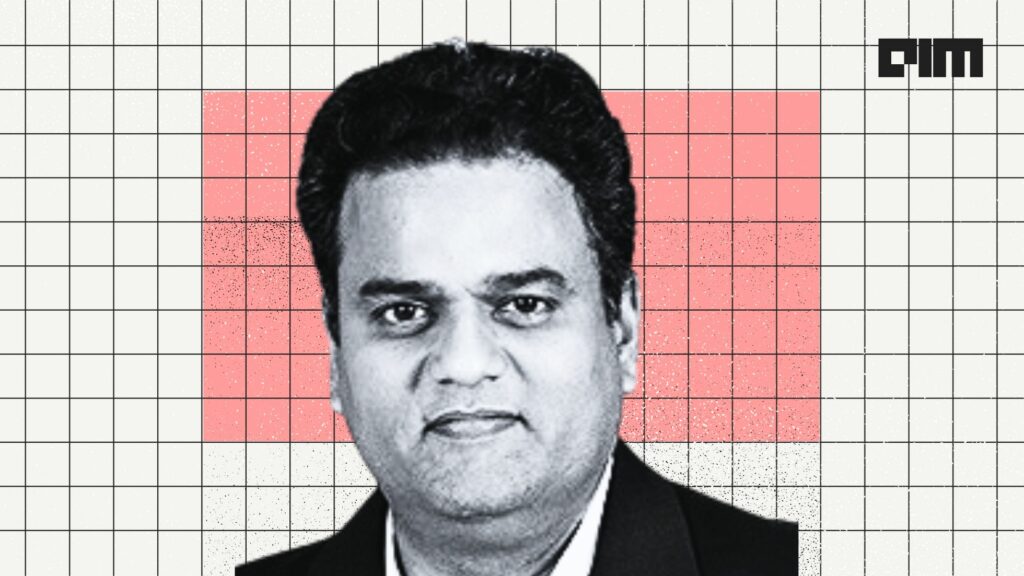 PayPal
As Vice President of Data and India Site Leader at PayPal, Chandramouliswaran (Mouli) wears multiple hats with finesse. In his role as Vice President of Data, Mouli manages foundational data assets within the organization, including Enterprise Data stores, Experimentation, and Insights Platforms. Concurrently, as the India Site Leader, he steers organizational strategy, fosters employee engagement and culture, and cultivates relationships within the external ecosystem.
Joining PayPal in 2009, Mouli has been a transformative force in the company, leveraging his extensive senior leadership experience in Data, Analytics, AI/ML, Product, and Financial Services. Before his tenure at PayPal, he co-founded a startup focused on quantitative trading strategies at Spark Capital and held a position at American Express India, where he specialized in Loyalty Analytics for the U.S. card market.
---
To compile this distinguished list of industry leaders, we initiated the process by inviting nominations from organizations and professionals across various sectors. Importantly, there was no cost involved in submitting a nomination, ensuring an unbiased and inclusive platform for all potential nominees. This open invitation aimed to create a level playing field, where financial constraints would not limit the scope and diversity of our candidate pool. Subsequently, we gathered these nominations and assessed them based on key performance indicators such as leadership skills, innovation, and overall impact on the industry.
The second phase of our methodology involved a meticulous review process by our expert panel. Utilizing a weighted scoring system, each nominee's career achievements, leadership qualities, and influence in their respective domains were evaluated. Additional criteria such as professional experience, industry recognition, and contributions to community and diversity initiatives were also considered. The final list is the result of this rigorous selection process, highlighting individuals who excel in both their professional and broader roles.
For more information on our open and past lists and recognitions, please visit this link.